Booking a hotel in France: which region should choose?
It is for good reason that France is the most visited country in the world – it boasts an iconic culture and world-renowned cuisine and diverse beautiful landscapes. There are many types of accommodations available from urban boutique hotels, to converted farmhouses, mountain chalets and beach resorts. If you're searching for your next French hotel and find yourself spoilt for choice, then let us help you to narrow things down and find your ideal getaway, whether it's lounging wine-in-hand in a charming hotel in Bordeaux, taking in a view of the Eiffel Tower from a boutique hotel in Paris, or taking a dip in the shimmering Mediterranean at your timeless French Riviera hotel.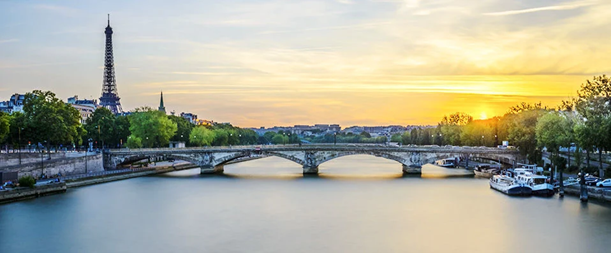 First, lets breakdown some typical types of French accommodations: "chambres d'hotes" are equivalent to a bed & breakfast, while "gites" are a type of cottage rental, usually in the countryside – both are ideal for getting an authentic taste of French lifestyle, with the latter providing a bit of independence too. A "manoir" is the term for a manor house, which often make for a luxurious hotel both in and out of the city, note that down south in Provence, they are often called a "bastide". And everybody has heard the term "château", many of France's stately castles that were once reserved for nobility have been lovingly restored as luxurious accommodations, ranging from family friendly suites and apartments to indulgent upscale lodgings. Of course, there are plenty of other accommodations types available, from boutique hotels, to apartments, mountain chalets, converted farmhouses, villas, or beach and spa resorts. The largest hospitality group in France is Accor, who have a large number of hotel brands under their wing, such as the fun-loving Mama Shelter, ever-reliable Mercure, or upscale Pullman and luxurious Sofitel.
Booking a hotel in northern France: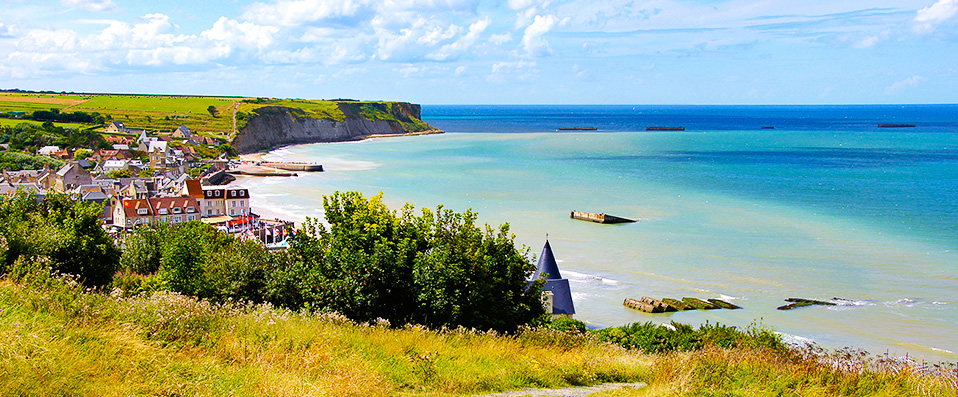 The spotlight is often focused on the French captital, or the country's sunny south, however, the north of France too has a healthy mix of history, culture, architecture and stunning landscapes to offer. Even just a short distance from Calais, lie some exceptionally picturesque towns and seaside villages, such as Boulogne-sur-Mer with its pretty cobbled streets, wooden shopfronts, and 13th-century buildings – also home to Europe's largest aquarium, Nausicaá. Further inland, you have the Saint-Omer region with its abbey ruins and historic World War II sites, including the impressive La Coupole war museum. To see a breathtaking fairy-tale castle, head to the famous Mont Saint-Michel, located on an islet between the regions of Normandy and Brittany. In the city of Lille, you'll find an impressive citadel, a pretty town hall, and all kinds of eateries, shops and markets places. We surely don't have to explain why the Champagne region is well worth a visit, but its unofficial capital Reims is worth a visit in particular, with its attractive mixture of architecture. Then there is Chantilly, a popular day trip from Paris, this is the home of Chantilly cream and the absolutely beautiful Château de Chantilly. Here are a few hotels we recommend:
Hôtel Château Cléry a grand 18th-century manor in the town of Hesdin-l'Abbé, about 10km from Boulogne-sur-Mer. Rue du Château, 62360, Hesdin l'Abbé
Grand Hotel Bellevue an elegant four-star hotel in the heart of Lille. 5 Rue Jean Roisin, 59800, Lille
Château Hôtel Mont Royal Chantilly a five-star hotel situated in the heart of the Chantilly Forest. Allée des Marronniers, Route de Plailly, 60520, La Chapelle-en-Serval
Where to stay in Normandy?
Normandy is a historically significant region, known also for its stunning coast and its cliffs and pretty seaside towns and resorts. The Normans (or "Northmen", a.k.a Vikings) conquered the region in the 800s, before going on to conquer England in 1066. The region was the site of the D-Day landings in WWII, and the Rememberence Trail is an brilliant way to learn and reflect on that period in history. There are a number of charming seaside towns such as Deauville, Caen or Honfleur, along with the city of Rouen, the region's capital. A port city on the river Seine, it has been important since Roman times, and boasts Gothic churches, cobblestoned streets, and medieval half-timbered houses. Our hotel recommendations for hotels:
The magnificent five-star Hotel de Bourgtheroulde is centrally located in Rouen, and welcomes guests with open arms in a luxurious and historic mansion. 15 Place de la Pucelle d'Orléans, 76000, Rouen
Just outside the charming town of Villers-sur-Mer is the four-star Domaine de Villers & Spa, a beautiful spa hotel set in a timber-framed country house. Chemin dit du Belvédère, 14640, Villers-sur-Mer
Le Grand Hotel Cabourg - MGallery is a prestigious five-star hotel right on Cabourg's high street, directly opposite the pretty beach. It exudes elegance and retains its Belle Epoque style. Les Jardins du Casino, 14390, Cabourg
Where to stay in Brittany?
With 1,700 miles of beautiful coastline, Brittany is particularly popular for seaside holidays on the Atlantic coast. It is also rich in history, culture and Celtic traditions, and of course cuisine. Brittany is known for its ciders, fresh seafood, and as the home of the traditional crêpe. Top destinations include the seaside resort of Dinard – historically a place to be seen for the French aristocracy and nobility, along with international high society. The northern coast is dramatic and wild, and the most beautiful strech is the Côte de Granit Rose, with its charming fishing villages, islets, creeks and winding coastal paths. Tthe region's southern coast is softer, and must-see places include the fortified medieval town of Vannes, the beautiful Gulf of Morbihan natural harbour, the Megalithic Menhirs in Carnac, and the seaside resort of La Baule. Here are some of our hotel recommendations:
Balthazar Hôtel & Spa Rennes - MGallery – a stylish five-star design hotel set in an elegant townhouse in the heart of Rennes, Brittany's capital city, just a short walk from many of the city's museums and attractions. 19 Rue Maréchal Joffre, 35000 Rennes
Just outside the historic port city of Saint-Malo, the Château Hôtel du Colombier is a classic French countryside chateau, turned family-run hotel. With a pretty fairy-tale pink facade, ornate stonework and pointed turrets, it enjoys a beautiful, tranquil setting in lush gardens, just five-minutes drive from the beach. Lieu-dit Le Colombier, 35400, Saint-Malo
Located on the island of Belle-Île is the exclusive five-star Castel Clara Thalasso & Spa, immersed in unspoilt nature and boasting gorgeous views over the Bay of Goulphar, indulge in outstanding gastronomy, elegance, comfort, and rejuventation at the divine thalassotherapy center. Port Goulphar, 56360 Bangor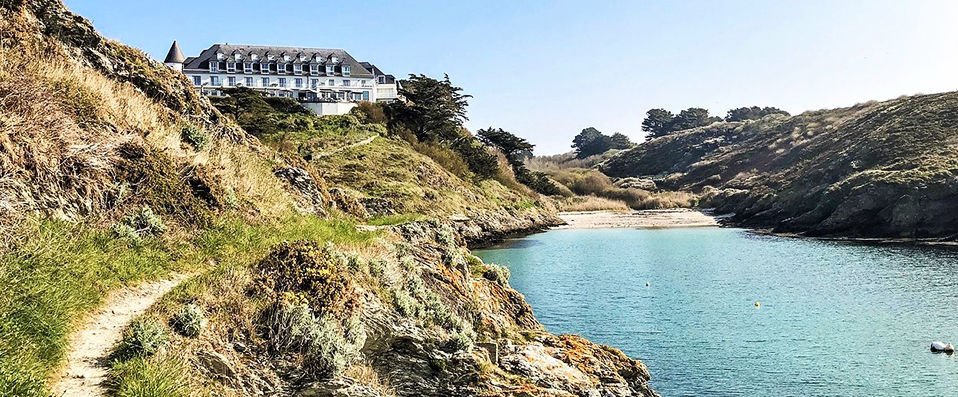 Booking a hotel in Paris:
The "City of Lights" or the "City of Love" are just two of the many nicknames far Paris, considered one of the most beautiful and romantic cities in the world. There are thousands of things to do and see in in the city, and it is well worth mulitple trips to really scratch the surface. Climb to the top of the Eiffel Tower, stroll down the Champs Elysées, visit the Louvre Museum, indulge in some high-quality gastronomy, and enjoy a morning coffee and a croissant on one of the many café terraces. However long you plan to stay and whatever you're looking for in a holiday, here are some of our top recommendations for luxury hotels in Paris:
Wake up to the Eiffel Tower each morning at The First Hotel Paris Tour Eiffel, an upscale, modern hotel with smart and comfortable, minimalist rooms, just steps from the most popular symbol of the city. 2 Bd Garibaldi, 75015 Paris
At the foot of the Montmartre district on the site of the famed Chat Noir cabaret, is the Hôtel Le Chat Noir, a stylish modern boutique hotel with a number of few winks and nods to its iconic past. 68 Bd de Clichy, 75018 Paris
Hôtel Paris Bastille Boutet - MGallery is found in the Bastille district, not far from the Marais. It is a luxurious five-star boutique hotel, boasting a lush rooftop garden, perfect for taking in Paris's cityscape, and a stunning spa with Turkish bath, sauna, and atmospheric indoor heated pool. 22 24 Rue Faidherbe, 75011 Paris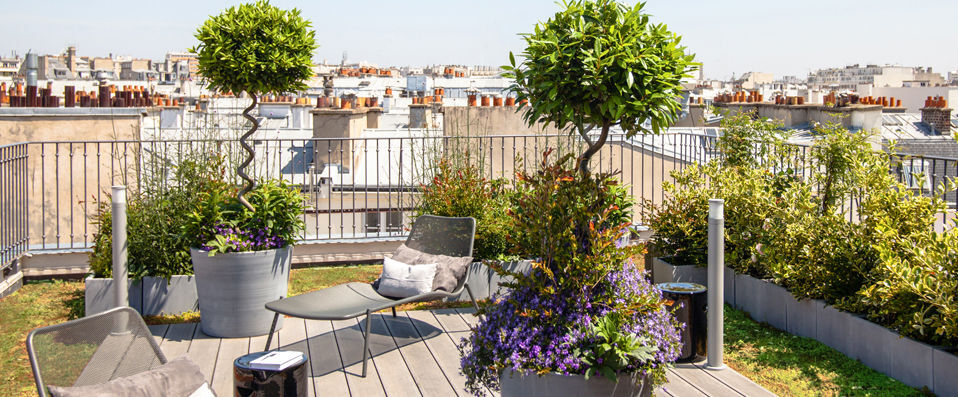 Booking a hotel in central France:
Right in the middle of France, is the region of Centre-Val de Loire, with the river Loire running through it. It is a territory rich in natural beauty, with deep forests and greenery all around. The Loire Valley is ideal for a peaceful, quiet and relaxation-filled escape, and you will come across some wonderful and secluded chateaux nestled into the verdent landscape. Our recommendation?
The four-star Relais de Trois Chateaux, positioned in the small village of Cour-Cheverny, is a breathtaking, elegant establishment with a castle-style tower. 1 Pl. Victor Hugo, 41700 Cour-Cheverny
Further down and east is Burgundy, a peaceful rural region with a rich and unique history. The former Duchy of Burgundy was once incredibly wealthy and powerful until the French crown took it for their own. There are many beautiful chateaux and lovely towns and villages to be found, along with the city of Dijon, famous for mustard and gingerbread. However, you'll soon discover what makes this region most special: it's wines! From a rich Pinot Noir to a Chardonnay, the vineyards here create some of the best wines in France. Dijon may be the administrative capital, but the unoffical capital for the Burgundy wine region, has to be Beaune – a pretty walled town, famous for it's annual wine auction, Museum of Wine, and prestigious wine school. Our recommendation for a delightful stay in Burgundy?
The four-star Hotel Golf Chateau de Chailly, perfectly positioned 30 minutes or so drive from both Beaune and Dijon, it is the perfect base in the region. Be sure to enjoy a game of golf on the hotel's grounds, then treat yourself to a special spa treatment. All. du Château, 21320 Chailly-sur-Armançon
Further south again, is the stunning city of Lyon, also known as the "Capital of Lights". Another great destination with abundant history and heritage, see where the first cinematography equipment was created by the Lumière brothers, venture into the Vieux Lyon and explore its steep and narrow streets, and be sure to stop at a traditional boulangerie to tuck into some delicate treats. Our recommendation for a hotel in Lyon?
The four-star Mercure Lyon Centre Chateau Perrache offers a perfect blend of authenticity and modernity, with colourful and welcoming interiors, positioned just a stone's throw from the banks of the River Saône, it is an impeccable location for exploring the city. Esplanade De La Gare, 12 Cr de Verdun Rambaud, 69002 Lyon
Booking a hotel in the sunny South of France: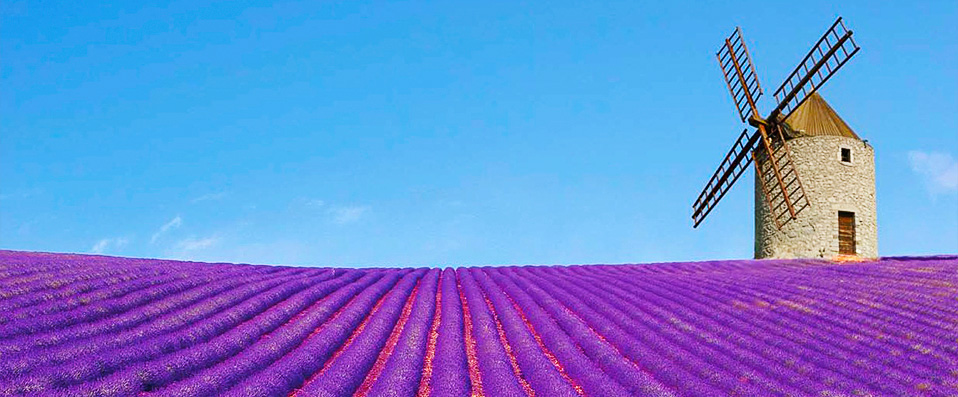 Southern France, or as the French often say "le Midi", is perhaps the most popular tourist region in France. It consists principally of everything along the French Mediterranean coastline which stretches between the Spanish and Italian borders, with the regions of Occitanie to the west and Provence-Alpes-Côte d'Azur, or PACA, to the east.
One of the most famous destinations is of course The French Riviera, or "la Côte d'Azur", with quaint towns such as Cassis, and famous seaside resorts like St. Tropez, Cannes or Nice. And along side it there's the historic area of Provence, famed for its lavendar fields and rosé wine, it has a plentitude of historic sites, such as the city of Avignon with its famous bridge, Arles with its Roman remains, the Camargue, enchanting Aix en Provence and of course the bustling port city of Marseille. Just a few recommendations:
Along the famous Promenade des Anglais, you'll find the historic four-star Hotel West-End, offering lovely Art Deco design, a delightful atmosphere, and splendid sea views. Wine and dine at the outstanding restaurants onsite and make use of the exclusive access to a private beach. 31 Prom. des Anglais, 06000 Nice
In the enchanting roman city of Aix-en-Provence, the Boutique Hôtel Cézanne is an intimate four-star boutique design hotel. 40 Av. Victor Hugo, 13100 Aix-en-Provence
Le Couvent Des Minimes Hotel & Spa L'Occitane, set in a converted convent, is a five-star spa hotel steeped in history, with beautiful natural surroundings overlooking the picturesque Provençal village of Mane. Chemin des jeux de Mai, 04300 Mane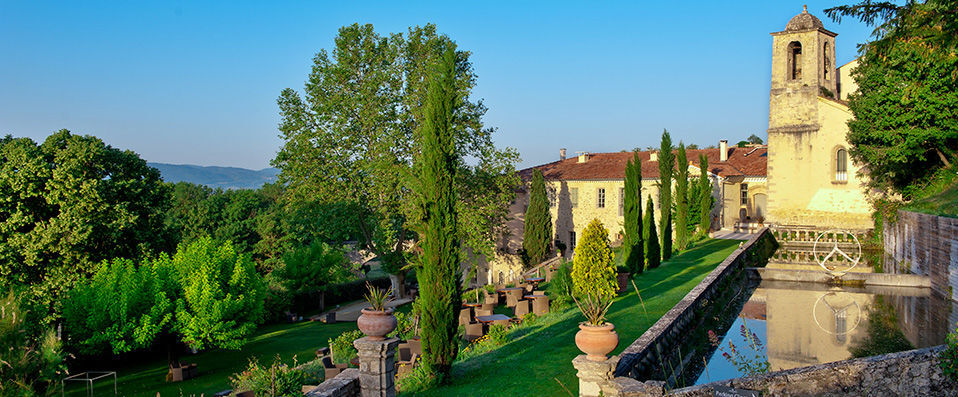 Further west, the Languedoc area is known for its long sandy beaches, with popular resorts such as Cap d'Agde or Le Grau du Roi, and its "garrigue", arid rocky hills with typical Mediteranean vegetation. Some popular destinations are the historic city of Nimes with its superb Roman remains, the hilltop town of Carcassonne with its medieval citadel, and charming Béziers, one of the oldest continuously inhabited cities in France. Further south west again, and you reach the eastern Pyrenees, and the border between France and Spain. Where to stay?
The Château d'Arpaillargues is a beautiful 18th-century residence that has been transformed into four-star luxury hotel, set amongst lovely quiet gardens with a pool, the outskirts of a village near the town of Uzès. Rue du Château, 30700 Arpaillargues-et-Aureillac
The Village & Château Castigno - Wine Village and Spa offers a unique stay. The hotel is set in a traditional French hamlet that has been reinvented as a luxury hotel with beautifully designed rooms set among centenarian vineyards. Indulge in gourmet cuisine and fine wine, surrounded by nature, away from the hustle and bustle of the city. Av. de Saint-Chinian, 34360 Assignan